The last article introduced how to create desktop notifications from R. In this article, I'll show you how to create destop notifications from Stata or any other Apps!
Fist we need to know how does notifier work, As for Mac OS, it just loads terminal-notifier. So, let's first explore the use of this command.
。
Install terminal-notifier
Shell
| | |
| --- | --- |
| 1 | brew install terminal-notifier |
View help infomation
Shell
| | |
| --- | --- |
| 1 | terminal-notifier -help |
sender ID parameter
This parameter is the Bundle ID of APP. So how to find it?
For example, we open RStudio.app, find a file named Info.plist: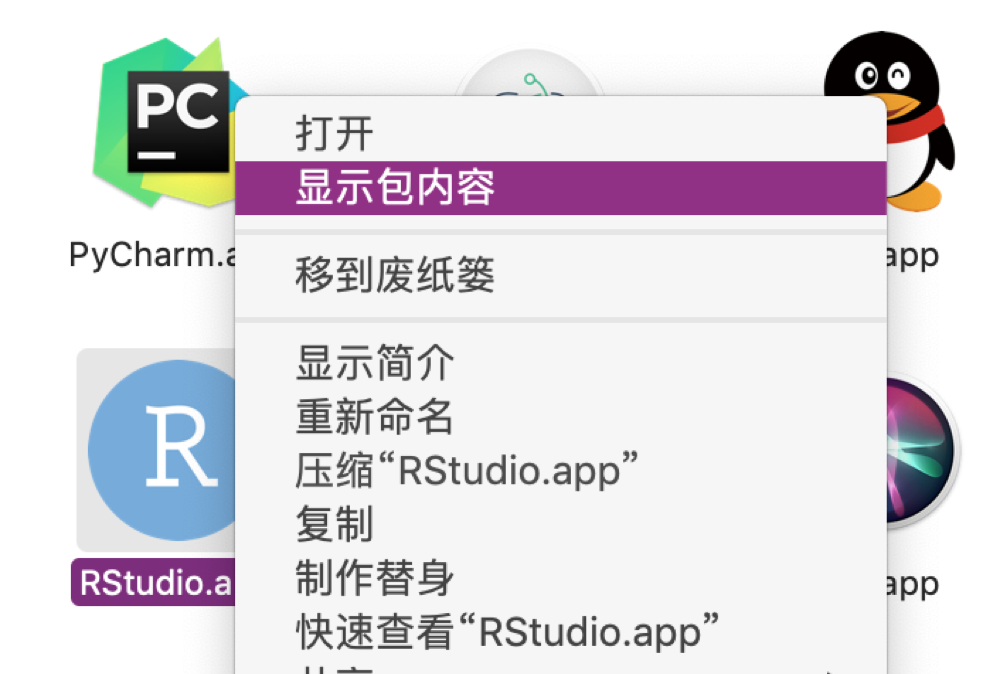 You can find these two lines in Info.plist:

1
2


<key>CFBundleIdentifier</key>
<string>org.rstudio.RStudio</string>

org.rstudio.RStudio is RStudio's Bundle ID. Another example is Stata15 SE:
1




2




<

key

>CFBundleIdentifier</

key

>
<

string

>com.stata.stata15</

string

>

sound parameter
We can find it in the system preference setting 👉 sound effects: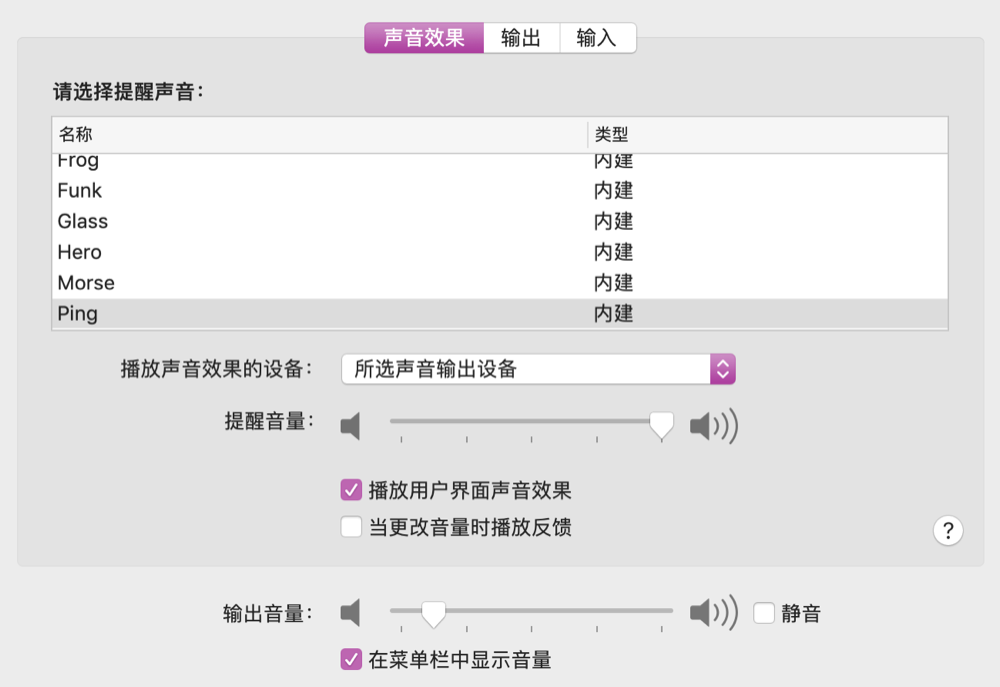 These are the parameters that can be used. Default parameter is default (I think the default notice voice is the clearest).
For example:
Shell
| | |
| --- | --- |
| 1 | terminal-notifier -message "Stata 通知" -title "来自Stata的通知" -sound default -sender "com.stata.stata15" |

Shell
| | |
| --- | --- |
| 1 | terminal-notifier -message "Reeder通知" -title "来自Reeder的通知" -sound default -sender "com.reederapp.rkit2.mac" |

Create desktop notifications from Stata
First let's see where the terminal-notifier command is installed:
Shell
1




2




 which terminal-notifier


/usr/local/bin/terminal-notifier



Then we can write a Stata command named notifier:
Stata
1




2




3




4




5




6




7




8




9




10




11




12




13




14




15




16




17




18




19




20




21




22




23




24




25




26




*! notifier: Create Desktop Notifications from Stata




*! Zhenxing Cheng




*! 2019-03-21




*! Examples:




*!		notifier Hello World!




*! 		notifier Hello World!, sender(org.rstudio.RStudio)




*! 		notifier Hello World!, sender(org.rstudio.RStudio) sound(Ping)




capture

 

program

 

drop

 notifier


program

 define notifier
	

version

 15.0
	

syntax

 [anything(name = notifier)], [TItle(string) SOUND(string) SENDER(string)]
	

if

 

"`c(os)'"

 != 

"MacOSX"

 {
		

di

 

as

 

error

 

"Your system isn't MacOSX!"


		

exit

 702


	}


	

if

 

"`sound'"

 == 

""

 

local

 sound = 

"default"


	

if

 !(

inlist

(

"`sound'"

, 

"default"

, 

"Basso"

, 

"Blow"

, 

"Bottle"

, 

"Frog"

) | 

inlist

(

"`sound'"

, 

"Funk"

, 

"Glass"

, 

"Hero"

, 

"Morse"

, 

"Ping"

) | 

inlist

(

"`sound'"

, 

"Pop"

, 

"Purr"

, 

"Sosumi"

, 

"Submarine"

, 

"Tink"

)){
		

di

 

"You choose a wrong sound option, the default is used!"


		

di

 

"You can set sound option as default/Basso/Blow/Bottle/Frog/Funk/Glass/Hero/Morse/Ping/Pop/Purr/Sosumi/Submarine/Tink."


		

local

 sound = 

"default"




	}


	

if

 

"`title'"

 == 

""

 

local

 title = 

"Stata Notification"


	

if

 

"`notifier'"

 == 

""

 

local

 notifier = 

"Your program has just run successfully."


	

if

 

"`sender'"

 == 

""

 

local

 sender = 

"com.stata.stata15"


	!/usr/

local

/bin/terminal-notifier terminal-notifier -message 

"`notifier'"

 -title 

"`title'"

 -sound 

"`sound'"

 -sender 

"`sender'"


end 

// end of program notifier



Use notifier in Stata programs
Stata
1




2




3




4




5




6




forval

 i = 1/100{
	

sleep

 100
	

if

 

`i'

 == 100{


		notifier




	}




}